Cameron's Unexpected Holiday Blog Tour
December 17 to December 31
Finding Giveaways along the Way
Erotic romance author Cameron Allie is playing host to 14 sexy, sizzling romance authors this holiday season. Each day from December 17 to December 31 a different author will stop by her blog to tell us about their holiday traditions. They will also be sharing with us hot excerpts from their books, and let's not forget the giveaways!
You can be sure to find tons of giveaways over those two weeks, ranging from ebooks, paperbacks, Amazon gift cards, and really cool swag! One author is even offering up a copy of her exclusive Christmas novel free to everyone who visits the blog, so be sure to stop by every day for excerpts, and giveaways!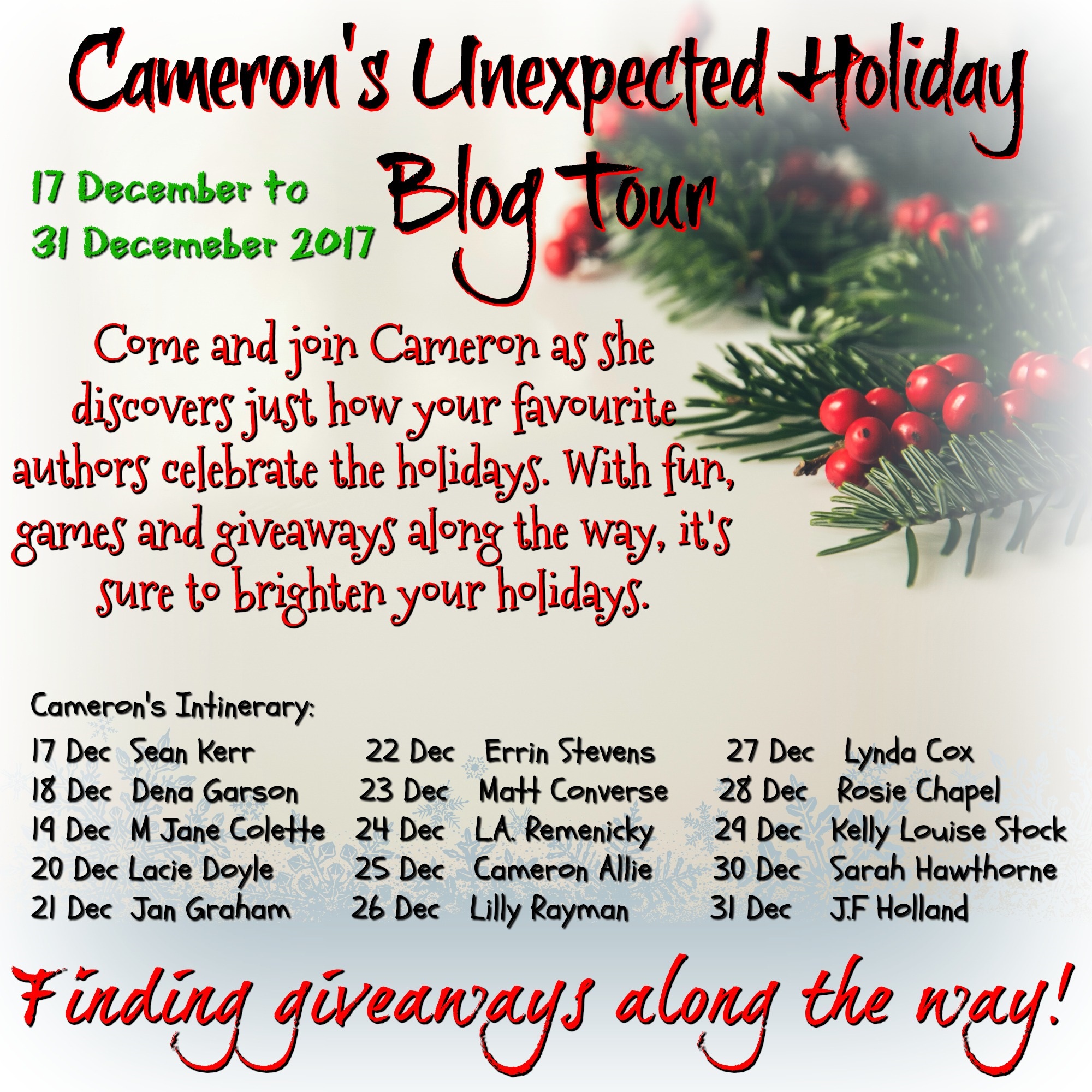 If you have a Twitter account Cameron invites you to help spread the word about the this fabulous tour for a chance to win an ebook copy of her holiday short story An Unexpected Christmas Gift. From now until the end of the month use the Rafflecopter below to Tweet about the blog tour. You can do so every day for even more chances to win! The Rafflecopter makes it easy to Tweet the message. Once you've Tweeted click the "I Tweeted" button to submit your entry.
Follow along with the blog tour by visiting Cameron's site:
For even more updates about the tour visit her on Facebook:
Or follow her on Twitter: