Everything Bared by Kristine Cayne


Description:
Two polar opposites–she's kinky, he's uptight–discover they share a taboo desire that may destroy both their futures.
Firefighter Dani Harris has always wanted a family, but doesn't think it's possible because of her demanding, high-stakes career. Her sex life is as high-adrenaline as her job, and that's just one more thing that makes her unsuitable to be a wife and mother. Her secret kink–exhibitionism–has gotten in the way of more than one relationship. Will she ever find a man who not only shares her wild fantasies, but loves her for them?
Burdened with ensuring the success of the struggling family business, William Caldwell IV needs a wife suited for a CEO–one with money and connections, who can manage his busy social life and raise their 2.5 children. He's got everything all mapped out, but when he meets Dani, a woman who's every kind of wrong, she taps into desires he's only half-recognized and long-suppressed. Suddenly his carefully crafted five-year plan feels as confining as a straightjacket.
As Dani and Will's sexual experimentation escalates, they test the limits of polite society by baring all and risking exposure–an exposure that could cost them their reputations and careers.
Erotic romance, 18+
Excerpt:

A spotlight snapped on, bathing her in a harsh white light. Perched on a low wooden chair, she took in the small round platform beneath it, and the dozen shuttered openings surrounding her. Each was no more than a couple square feet in size and close enough for her to touch if she stretched out her arm. A pulsing beat filled the space and her body.
A man's low, smooth voice broke in. "Begin."
Begin what? Where was she? That's when she noticed her clothes. Or rather her lack of them. A black corset laced up her abdomen and tied between her breasts, and sheer boy shorts barely hid her important bits. Garters tied to the corset held up silky thigh-highs. All things considered, it was a pretty sexy get-up, though far more modest than what she usually wore when she went to her favorite fetish parties. Is that where she was now? At a sex club?
When the platform began to rotate, she shifted and her foot hit something on the floor. Beside the chair was a basket full of toys. Sex toys.
One of the shuttered windows slowly slid open. In the near darkness, she could make out the broad-shouldered shape of a man.
Not toys. Props.
This was a peepshow. And she was the star attraction.
Her nails dug into her thighs as she tried to figure out if she was awake or asleep. Was she dreaming? If so, her subconscious was a right bitch to play with her fantasies like this.
The music cut out again. "Is there a problem, princess?"
That voice. It sounded so familiar, but not. She swallowed and shook her head. Since she was here, she might as well enjoy herself.
The platform had gone a full circle and she was once again facing the open square. With her eyes on the shape within, she raised one leg, pointing her toes in the ridiculously high heels, before sweeping her leg to the side and giving the man—customer?—an unobstructed view of her lace-covered pussy. The stranger's eyes on her sent heat between her legs, and the delicious sensations had her gritting her teeth to hold back her moans.
The shutter of a window behind her slid up. She brought her foot to the floor and leaned back to smile at the newcomer. Make that newcomers. Based on the outlines she could see, there were at least two people in that booth. Hopefully, they'd enjoyed the flash of cleavage she'd given them.
The man's voice filled the small room yet again. "Start stripping. We want to see more of you." This time the smoothness of his tone was gone, replaced with something rougher. Lust.
Her belly clenched with excitement and arousal. She looked around, then up. Where was he? He had to be watching her, but from where? A booth? If he was, he'd better grab his hat—or better yet, his cock—because she planned on giving him the show of a lifetime.
About the Author:
Award-winning author Kristine Cayne is fascinated by the mysteries of human psychology—twisted secrets, deep-seated beliefs, out-of-control desires. Add in high-stakes scenarios and real-world villains, and you have a story worth writing, and reading.


Kristine's heroes and heroines are pitted against each other by their radically opposing life experiences. By overcoming their differences and finding common ground, they triumph over their enemies and find true happiness in each other's arms.


Today she lives in the Pacific Northwest, thriving on the mix of cultures, languages, religions and ideologies. When she's not writing, she's people-watching, imagining entire life stories, and inventing all sorts of danger for the unsuspecting heroes and heroines who cross her path.


To learn more about Kristine and her stories, visit her website: www.kristinecayne.com
Social Links:


Goodreads ● Twitter ● Facebook ● Website
 ● Blog


Buy Links:
Tour Coordinator: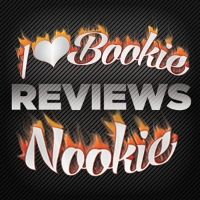 Please check out the other stops on this tour today:
Check out the entire schedule of the 18 Holiday Party Blog Tour stops & participating bloggers HERE.